Distributor Blog
Anderson-Negele launches the first turbidity sensor with IO-Link: ITM-51 now available
Posted on 2019-08-08 08:07:00 by Anderson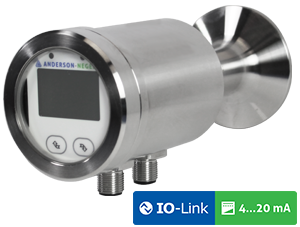 Anderson-Negele is pleased to introduce the first turbidity sensor with IO-Link. Our family of parallel-hybrid sensors with digital AND analog interfaces continues to grow:, the ITM-51 turbidity sensor complements the ILM-4 conductivity sensor and offers simultaneous access to digital AND analog interfaces. As we continue to move forward, all measuring ranges will be upgraded with IO-Link technology.
IRM-11 Refractometer Webinar
Posted on 2019-01-03 10:07:00 by Anderson
You are invited to join Bob Ksiazek this Friday as he explains the IRM-11 Refractometer.
CIP Operation Webinar
Posted on 2018-09-10 04:35:00 by Anderson
You are invited to join Jeff Snow this Friday as he explains typical CIP system operation and how to help customer's save time & money using Anderson-Negele sensors to optimize the process.
Mircro Motion Webinar
Posted on 2018-08-14 03:02:00 by Anderson
Anderson-Negele's has a long-standing partnership with Micro Motion to supply coriolis mass flow meters. Please join us to learn more about the products that are available and the process that we follow to specify and quote this premier mass flow meter.
2018 Distributor Growth Initiative
Posted on 2018-08-13 10:43:00 by Anderson
Please join Jeff Snow as he discusses our 2018 distributor growth initiative. We'll be discussing the different types of product and application training available to you, the sales sample loaner program and how to utilize our customer "try and buy" offer.
Point Level Products
Posted on 2018-08-13 10:39:00 by Anderson
Please join us in the webinar to learn more about Anderson-Negele's Point Level product offerings and how they fit into various applications.
Specialty Fittings Webinar
Posted on 2018-08-13 10:31:00 by Anderson
Please join Paul Wagner this Friday for a discussion regarding specialty fittings available from Anderson-Negele for use in fluid food processing. Paul will specifically discuss how these process connections can improve measurement accuracy and save your customers time and money during their cleaning process.
Pressure Transmitter Series Webinar
Posted on 2018-06-20 04:05:00 by Anderson
At Anderson-Negele we believe in innovation and continuous improvement and we pride ourselves on providing our customers with the best possible products.
Please join us for a webinar to learn about recent introduction of new products in Pressure Transmitter series and some changes to existing products.
Introducing the new IRM-11 Refractive Index Meter
Posted on 2018-06-07 11:11:00 by Anderson
At Anderson-Negele we pride ourselves on providing our customers with the best possible products, and continual adaptation with the future of measuring technologies. With this forward momentum, we are excited to announce the development and imminent launch of our new Refractive Index Meter the IRM-11. Please join us for a webinar to learn about the features and launch timing of this exciting new product.
Anderson-Negele Marketing Webinar
Posted on 2018-05-24 08:42:00 by Anderson
Join Gregg Miller as he talks about some of the marketing efforts that Anderson-Negele is doing to drive brand awareness. Through Social Media and Product demonstration videos we are improving customer knowledge and giving you the tools you need to close the deal with Anderson-Negele.
Repairs and Returns Program webinar
Posted on 2018-05-16 10:25:00 by Anderson
You are invited to join Jeff Snow as he talks through the 2018 improvements to Anderson-Negele's repair and return policies and procedures including how to use the web site to obtain repair by replacement pricing and an RMA. Learn what products are repairable and must be returned, and which can be replaced using the "no return" replacement program.
ILM-4 Programming Webinar
Posted on 2018-05-03 03:05:00 by Anderson
The ILM-4 is Anderson-Negele's inductive conductivity sensor for applications in dairy and food processing plants. Acceptance of the ILM-4 has been great, but in our commitment to continuously improve the product we have made changes to the operation and programming menu that make the ILM-4 even easier to install and commission. Please join us this Friday to discuss these changes and how they have improved the ILM-4.
ITM-51 Webinar
Posted on 2018-04-20 02:24:00 by Anderson
The ITM-51 will be Anderson-Negele's high range turbidity meter for applications in dairy and food processing plants. Please join us to discuss in depth how the ITM-51's expanded capabilities will broaden the range of applications for turbidity. We will discuss the new applications and the available features to build the ideal sensor to satisfy our customer's needs.
D3 Launch Announcement
Posted on 2018-04-17 03:06:00 by Anderson
Anderson-Negele is excited to announce imminent launch of the D3 Differential Pressure/Level Transmitter. Please join us in the webinar to find out about the launch date and how D3 adds value to your customers.
Reduce Downtime With IZMAG
Posted on 2018-04-04 08:59:00 by Anderson
When a flow meter fails your whole process can come to a screeching halt. Waiting for a direct replacement can add downtime that costs money. Let Anderson-Negele help in these times of need with a new IZMAG flow meter. Now available in many common flow meter lengths that will directly retrofit an application without modifying piping. Additionally the IZMAG has a 4 day standard lead time along with available 24hour emergency shipment.
Design Methodology
Posted on 2018-03-28 01:57:00 by Anderson
Paul Wagner discussing our rugged design methodology and how it saves your customers money.
Meet the Team
Posted on 2018-03-20 01:09:00 by Anderson
Join Jeff Snow as we introduce one of the teams dedicated to ensuring your success applying and using Anderson-Negele to provide Complete Sensor Solutions and Services for Hygienic Process Engineers in Fluid Applications.

We'll discuss the team's background, what motivates them and just do they seem to know so much about the Anderson-Negele products. We'll also touch on our Case Management and RMA (Repair & Returns process) systems and how these can save you time.
BC110 Webinar
Posted on 2018-03-15 10:03:00 by Anderson
The BC110 is Anderson-Negele's latest controller for batch applications in dairy and food processing plants, it has been designed with features that specifically meet the needs of an increasingly demanding process environment.
Selecting the right Pressure Transmitter
Posted on 2018-03-12 03:25:00 by Anderson
Listen as Ashish Maharjan discusses how to select the right Anderson-Negele pressure transmitter product based on customer needs and application.
ITM-4DW Webinar
Posted on 2018-02-28 01:27:00 by Anderson
The ITM-4DW is Anderson-Negele's latest turbidity meter for applications involving water and other non-food products. Please join us to discuss how the ITM-4DW can help maintain product quality or ensure the meeting of environmental requirements for many water applications using an innovative, cost effective design.returns.
Level Transmitters Webinar- 12/01/2017
Posted on 2018-02-21 03:23:00 by Anderson
Join us as we discuss how to select the right Anderson-Negele level transmitter product based on customer needs and application.
How to Order SA/CT Webinar
Posted on 2018-02-15 02:51:00 by Anderson
Jeff Snow discusses how to specify and order SA/CT RTDs and wiring heads. Learn how to void the common mistakes that result in order delays or shipment of the wrong product.
Introducing the D3
Posted on 2018-02-08 03:16:00 by Anderson
The D3 is Anderson-Negele's NEW differential pressure/level transmitter for applications in food, dairy and beverage processing plants. Please join us to discuss D3 product features and how they add value to our customers against other competitors in the market.
Choosing the Right Temperature Sensor
Posted on 2018-02-08 03:03:00 by Anderson
Watch as we discuss when to pick which RTD and transmitter product. We will show you how to pick the best unit depending on your customer's needs, and competitive situation. We will also show you how to sell against the competition and win with Anderson-Negele.
ITM-3 CIP Webinar from September 22, 2017
Posted on 2017-11-16 02:17:00 by Anderson
The ITM-3 is Anderson-Negele's turbidity sensor for applications in dairy and food processing plants. Watch as we discuss in depth how the ITM-3 can improve the CIP pre-rinse cycle. We show how existing controls miss the goal of a pre-rinse and how the ITM-3 improves the process. Learn the key aspects of installing and integrating the ITM-3 into a new or existing installation.
Partner Portal Webinar from Sept 8th, 2017
Posted on 2017-09-15 09:52:00 by Partner Portal Webinar
Learn how to better utilize the distributor tools and resources that are provided to improve your efficiency and effectiveness as an Anderson-Negele distributor
L3 Webinar from August 25th, 2017
Posted on 2017-09-15 08:58:00 by L3 Webinar from August 25th, 2017
The L3 offers the ability to directly replace our competitors with a compelling value message concerning:
Better temperature performance and stability
Field repairability and reconfigurability
IP69K water ingress protection resulting in longer life
Easy set-up including on board tank and density correction
Contact CustomerService@anderson-negele.com for assistance with part numbers for competitive units.
IZMAG Webinar from August 11th, 2017
Posted on 2017-08-14 12:08:00 by IZMAG Webinar
The IZMAG is Anderson-Negele's most popular flow meter for applications in dairy and food processing plants. Please listen as we discussed new options that are going to be made available that will simplify the ordering process, expand the applicability for the flow meter, and ease installation into existing applications.
FH/FJ Webinar
Posted on 2017-08-14 12:00:00 by FH/FJ Webinar
In this webinar we shared information for our FH/FJ digital temperature gauge in dairy and pharmaceutical applications.
NSL Webinar (Brown Bag Lunch and Learn)
Posted on 2017-07-21 11:23:00 by NSL Webinar (Brown Bag Lunch and Learn)
Anderson-Negele launched a new brown bag lunch and learn series. We are hosting a web-ex every other Friday at 1pm Eastern time. During these sessions, we will be discussing new or existing products and services.
As an incentive to attend the live events all participants will receive a PER code for the product being presented. (PER values and duration may vary).
With updated knowledge and a discount code in hand we can grow together and displace the competitors as they fail.
Our first session was on the NSL. I was on Friday July 14th, 2017 at 1pm.
The NSL product line lead time is being reduced to 5 days. Watch the recorded webinar below learn about the differences between the NSL and the LN, when to choose the NSL-F vs the NSL-M, and why potentiometric is the best rod based level technology for the fluid food industry.
​
Introducing the New L3 Pressure and Level Transmitter
Posted on 2017-04-18 01:08:00 by Anderson
The Anderson-Negele L3 Pressure and Level Transmitter has been designed to measure process pressure or hydrostatic level in sanitary process applications.
Fultonville, NY – April 18, 2017 - We are excited to announce the immediate availability of Anderson-Negele's new L3 Pressure and Level Sensor. The L3 incorporates everything the Anderson-Negele team has learned about pressure and pressure based level monitoring over the last 32 years. This launch represents the latest innovation from our team of engineers. In addition to the rugged design you have come to know Anderson-Negele for, we have also added the following:
-A new temperature compensation strategy which optimizes performances in hot and highly dynamic systems. This new feature results in fewer errors in brewing, fluid food, and hot fill applications.
-An easy to use graphical display interface which reduces reliance on a manual during start-up and commissioning.
-The ability to use the same platform for line pressure or hydrostatic level applications. This reduces stocking needs for our customers and eliminates the need to learn multiple platforms
-A modular design which allows repair and reconfiguration on the customers site which includes the ability to add a remote cable to the assembly. This considerably reduces cost of ownership.
Please visit Anderson-Negele.com to learn more about all the new features and innovations which have been added to this exciting new product.
About Anderson-Negele
Anderson-Negele is a global instrumentation company with the mission to provide the best hygienic instrumentation solutions and services for processors of food, beverage and life sciences products. As a wholly owned subsidiary of Fortive Corporation, a "Fortune 500" technology leader with annual turnover of greater than $19BN and facilities in more than 125 countries, Anderson-Negele practices the Fortive Business System (FBS). FBS strives to measure how well we perform for our customers and ensure we are continuously improving in quality, delivery and overall customer satisfaction.
Organizational Announcement - Jaydeep Patel and Sadat Zaidi
Posted on 2017-01-10 12:44:00 by Anderson
We are pleased to announce the promotion of Jaydeep Patel to National Sales Manager, India for Anderson-Negele effective January 1st, 2017. Jaydeep will report directly to Stefan Hauck, Director of Sales.
Jaydeep joined Anderson-Negele as Regional Sales Manager in 2011. Since joining Anderson-Negele Jaydeep has demonstrated solid growth in the India West territory and has developed excellent relationships with customers. Throughout his career with Anderson-Negele Jaydeep has continuously delivered input to help close product gaps, and identified opportunities with specific products for the Indian market. In 2015, Jaydeep was promoted, increasing his territory footpring to include the India North territory and has continued to successfully drive growth in India.
Prior to joining Anderson-Negele, Jaydeep has worked for Chemtrols in Ahmedabad, a process control company, Emerson Process Management and Endress + Hauser . He holds a Bachelor's Degree in Electronics and Communication from the Regional Engineering College in Trichy.
In his new role Jaydeep will be responsible for Anderson-Negele Sales in India.
Reporting to Jaydeep will be:
Ganesh Yadav, Assistant Service Manager, West India
Syed Akhter, Regional Sales Manager, South India
Jaydeep can be reached by email at jaydeep.patel@anderson-negele.com or +91 9825032338
Along with the new sales organization we are also pleased to announce the promotion of Sadat Zaidi to Senior Marketing Manager – Global Services and India Region effective January 1st, 2017. Sadat will continue to report directly to Bernhard Gierl, Managing Director Negele.
Sadat joined Danaher in 2012 as Marketing Communications Manager with the Danaher Sensors and Controls group in India; in 2014 Sadat joined the Anderson-Negele team.
Sadat has almost 10 years of experience in Marketing Communication; having worked in both B2B and B2C space, for Siemens and Hutchison Global Services respectively. Sadat has a Post Graduate Diploma in Business Administration from Indo German training Centre, Mumbai.
In his new role Sadat will assume broader responsibility in working closely with Jaydeep and his team on the successful execution of our local growth strategy in India.
Sadat can be reached by email at s.zaidi@anderson-negele.com or +91 02242270362
Please join me, and the Anderson-Negele leadership team, in congratulating Jaydeep and Sadat and supporting them as they work through their transition.
Bernhard Gierl
Managing Director Negele
Stefan Hauck
Director of Sales
Organizational Announcement - Volker Brandes
Posted on 2017-01-10 12:37:00 by Anderson
We are pleased to announce the promotion of Volker Brandes to Senior Sales Manager, Germany for Anderson-Negele effective January 1st, 2017. Volker will report directly to Stefan Hauck.
Volker joined Anderson-Negele in 1993 as electrician in the technical support team. In 1995 Volker moved to the customer service team, covering export business and supporting our partners globally with his technical expertise, application knowledge and commercial requests. In 2010, Volker was promoted to a Market Development Manager in Europe covering and building an excellent CP network within Europe and driving growth in Europe through CP´s and direct sales with large OSI´s. Most recently Volker served as Key Account Manager for Germany, covering GEA and other large target accounts within Germany.
Volker completed his apprenticeship and became an electronics technician in communications technology before he joining Anderson-Negele.
In his new role Volker will be responsible for Anderson-Negele Sales in Germany.
Reporting to Volker will be:
Leif Dahlgren, Regional Sales Manager
Knut Völklein, Regional Sales Manager
Otto Kleinfelder, Regional Sales Manager
Volker can be reached by email at v.brandes@anderson-negele.com or +49 151 12281988.
Please join us, and the Anderson-Negele leadership team, in congratulating Volker and supporting him as he works through his transition.
Stefan Hauck
Director of Sales
Alex Araujo promoted to Key Account Manager (KAM) for North America.
Posted on 2016-09-19 01:52:00 by Anderson
Anderson-Negele is pleased to announce the promotion of Alex Araujo to Key Account Manager (KAM) for North America. Alex joined Anderson-Negele in 2011 as Regional Sales Manager for the South East, US region. As Regional Sales Manager Alex consistently delivered above market growth and has shown an advanced ability to influence decision makers at a high level within our customer base.
In his new role Alex will be responsible for leading our efforts, in collaboration with our Regional Sales Managers and Channel Partners, to grow market share at large end-users in the Food & Beverage industry throughout North America. We believe the KAM role to be a critical requirement to build Anderson-Negele's presence and brand at corporate entities within target accounts.
Please join the Anderson-Negele team in congratulating Alex on his new role; we are looking forward to providing him with the necessary support to make this new challenge a success for Anderson-Negele and our partners.
Alex can be reached at a.araujo@anderson-negele.com.
Joey Nerstad named Regional Sales Manager for the Southeast and East Coast Life Sciences.
Posted on 2016-09-06 03:57:00 by Anderson
Anderson is pleased to announce that Joey Nerstad joins us as the Regional Sales Manager for the Southeast Region and East Coast Life Sciences. In his role he will be responsible for growth at target accounts in ALL verticals in MD, VA, DE, NC, SC, GA, FL, AL, MS, TN and PR. In addition, Joey will own/lead our growth efforts in Life Sciences in NJ, PA, NY and New England.
Joey comes to us from SOR where he was an RSM focused primarily on instrumentation for pressure and level in a variety of industrial applications. Prior to this, Joey held RSM positions at Magnetrol focused on hygienic applications for guided wave radar in the eastern half of the US, and Gamajet a cleaning device company for hygienic applications. These roles have provided Joey with extensive knowledge of sanitary instrumentation/applications and we are confident he will have an significant impact on our growth initiatives moving forward.
In 2006 Joey received his Bachelor of Science in Marketing from the College of Business at Auburn University in Alabama.
He can be reached at joseph.nerstad@anderson-negele.com
New Extended Hours
Posted on 2016-02-16 10:20:00 by Anderson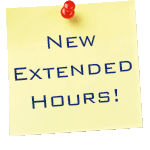 To better serve our customers we will be extending our hours. Starting Monday, February 15th our Customer Service Department will now be open until 8pm EST. You can contact them at 800-833-0081 or customerservice@anderson-negele.com. The new hours will be:

Monday - Thursday
8am - 8pm EST

Friday
8am - 5pm EST
Fortive Corporation: Name of Anderson-Negele's Public Parent Announced
Posted on 2015-12-07 09:22:00 by Anderson
Last week, Danaher announced the name of the public company it will spin out in Q3 of 2016. Fortive Corporation will be a $6.3BN, Fortune 500 Company with CEO Jim Lico. Anderson-Negele will be a part of this new public corporation. The Fortive Corporation website is here: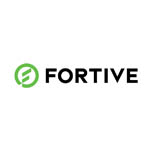 Read Official Press Release

Being a part of Fortive Corporation will not be a big change for Anderson-Negele. Our brand will remain the same, as well as our reporting structure and leadership. Most importantly, the way we do business will remain the same. We are excited to be a part of Fortive because it's fundamentals of integrity, energy and desire to continuously improve and grow will be consistent.
2016 Price Adjustment
Posted on 2015-12-01 01:35:00 by Anderson
2015 is rapidly coming to a close. The Anderson-Negele team is very grateful for our channel partners' professionalism and efforts throughout 2015, resulting in one of our biggest installed-base sales years ever! The project environment has been a difficult one, but this strength in the base business has allowed Anderson-Negele to invest in service expansion and new product development that will further benefit our partnership in the future.
In 2016, you will see Anderson increasing the sophistication of its online tools for training and application notes that continue to help us win with process engineers – whether they are seasoned professionals or new grads cutting their teeth. Anderson will serve its partners better by meeting these process instrumentation users where they are. In addition, you will see the launch of a new temperature line as well as pressure and level products with a greatly improved feature set.
Anderson's annual list price adjustments will take effect January 1, 2016. This year we have made the smallest price increase on our core products since the 2009 recession. You will notice some high single digit price increases on accessories and electronics. These increases are a result of these parts being very low volume, resulting in higher cost. We are erring on increasing these prices rather than removing them from the portfolio. The resulting weighted volume average of price across the entire portfolio is less than 3%, and depending on what you purchase, the resulting increase will be less than that. You can download or view the new pricing by clicking on the box below.
Thank you for finishing strong with us in 2015. We look forward to a strong 2016! From the whole Anderson-Negele team, we wish you, your teams and your families Happy Holidays!
Anderson-Negele to be part of new public corporation when Danaher splits in 2016
Posted on 2015-05-18 09:38:00 by Anderson
Last week, Danaher announced that by the end of 2016 it will split into two, publicly traded companies. One company will maintain the Danaher name, and the other – to be named in the coming months – will be a $6BN industrial technologies company. The new company will include Anderson-Negele, as a part of the Sensors and Automation businesses.
As part of this new public company, Anderson-Negele's business model, strategy, and the subsequent way we serve our customers will be unchanged. The fact that we will be more closely aligned with our sister sensor and automation businesses should accelerate investment and technology sharing across those businesses. From a team perspective, the current Anderson-Negele team remains intact, and for those of you who follow the stock market, Jim Lico – a greater than 20 year Danaher veteran – will be CEO of the new company. Jim has a well-deserved reputation of being a strong business leader who has piloted many DHR businesses successfully.
The only news that remains is the name of the new public entity, which we will publish once it isnamed. Otherwise, Anderson-Negele will continue to run according to your input and the principle that we must be continuously improving to remain competitive.
Please contact myself or Scott LeBrun if you have any questions regarding the news. Thank you.
Best,
JT Townsend
Vice President and General Manager
Anderson-Negele announces appointment of Scott Lebrun as "Director of North American Sales and Service", aligning sales and service organizations
Posted on 2015-05-13 09:19:00 by Anderson
Anderson Instrument Company Inc. is pleased to announce the promotion of Scott Lebrun as "Director of North American Sales and Service" and a deeper alignment of our sales and service organizations.
We are pleased to announce that Scott LeBrun is promoted to "Director of North American Sales and Service", Scott has previously lead the Anderson-Negele North American Sales team, and the combination of sales and service under his leadership recognizes the results he and his team have delivered, as well as his potential for increased responsibility.
In his new role, Scott will continue to be responsible for Anderson-Negele's growth in North America, as well as the building and execution of our strategies for both sales and service. The North American sales team will continue to report to Scott, as well as the service organization lead by Jeff Snow.
Scott started with Anderson-Negele in June of 2011. Prior to that he was a Regional Sales Manager and Branch Manager for SMC Corporation. He holds a BS in Mechanical Engineering from UMass, Amherst.
I am excited to see the improvements Scott will drive for our customers and the Anderson-Negele team. Please join me in congratulating Scott. He can be reached at s.lebrun@anderson-negele.com and 518.461.7709.
Anderson-Negele key manufacturing changes, including promotion to "Director of Operations and Strategic Sourcing"
Posted on 2015-05-13 09:07:00 by Anderson
Anderson Instrument Company Inc. is pleased to announce the promotion of
John Driscoll to "Director of Operations and Strategic Sourcing",
the promotion of
Jake Kirk to "Manufacturing Technician - New Product and Manufacture Training"
and the formalization of
Ron Calderone's
responsibility as
"Manufacturing Supervisor"
We are pleased to announce three important changes for the Anderson-Negele manufacturing team.
John Driscoll is now the Director of Operations and Strategic Sourcing for our North American manufacturing operations, which ships globally. John fulfilled many of these responsibilities as Manufacturing Manager, and with his leadership, the manufacturing team achieved an OTD improvement of over 5% in 2014 and has been a big part of the facility being safe for over 2 years. John will be responsible for continued improvements in Safety, Quality, OTD and our cost initiatives. Reporting to John will be Ron Calderone, the Manufacturing Engineering team, the Strategic Sourcing Team, and Ron Achzet. John has been with Anderson-Negele since 2009 and his 15 years of manufacturing experience include being Production Superintendent at Covidien. John holds a Bachelors in Manufacturing Management from Clarkson University.
Also, Jake Kirk has been promoted to Manufacturing Technician – New Product and Manufacturing Training. Jake started as an Assembler for Anderson Instrument Company in 2010 after completing his Powersports Performance and Repair Certificate from State University of New York Canton in 2009. Jake demonstrated the ability to quickly learn several of our toughest assembly and calibration processes. In his new role, Jake will be responsible for developing quality assembly processes for new products, as well as ensuring the quality of training for our manufacturing associates.
Thirdly, we are formalizing Ron Calderone's role as Manufacturing Supervisor. In this role, Ron will be responsible for OTD, Quality, and the Engagement of our manufacturing team. Reporting to Ron will be Electronics, Welding, General Machine, Final Assembly and Shipping & Receiving.
Please join me in congratulating John and Jake and recognizing Ron for the responsibility he has taken for the performance of the manufacturing team. This team is at the core of what we do for our customers, and with John and Ron's leadership and Jake's new responsibilities, I expect we will continue to improve for our customers and the Anderson-Negele team.
Anderson announces Jeffery "JT" Townsend as VP & General Manager
Posted on 2015-03-11 12:51:00 by Anderson
Anderson Instrument Company Inc. is pleased to announce the appointment of Jeffery "JT" Townsend as VP & General Manager. In this role, JT will lead Anderson's global organization, including our Anderson-Negele entities outside of North America.

As many of you already know, JT was most recently the Director of Marketing for Anderson. JT will continue to oversee Anderson's North American Marketing organization until we complete the current search for a replacement.

JT holds a BS in Philosophy and Environmental Engineering from the United States Military Academy, West Point and an MBA from the University of Chicago Booth School of Business. JT also served two combat tours as an officer in the U.S. Army.

JT will continue to be based in Fultonville, NY and he can be reached at (202)-577-6757 or by email at JTownsend@AndInst.com.
IZMAG with Remote Electronics Released for Sale
Posted on 2015-02-09 02:17:00 by Anderson
Anderson's popular IZMAG flow meter is now available in a remote electronics configuration. Responding to customers request to provide a more robust package for flow electronics,
Anderson has responded with an exclusive stainless steel remote electronics package that brings the features of the integral version to a remote configuration flow meter. Included with the SS housing is the availability of optional Ethernet IP communication for simplified integration, optical display switches, and a graphical user interface. In addition, the shared electronics platform of the integral meter brings a unified interface structure and functionality for simplified maintenance and service.
Improved Leadtimes and New Features
Posted on 2012-08-31 11:16:00 by Anderson
Pressure Transmitter Updates
The MPF lead-time is now three days! Changes in the old SR cell and streamlining processes in the next generation (MPF) cell have now been completed. As part of the transition to the new transmitter, the SR lead times have been increased to 5 days from 3. Modular pressure is the future and is a huge value for our customers.
Coming soon – Modular display interface & MPF Remote kit.
Gauge updates!
Anderson is pleased to announce the latest upgrades to the EL & EM sanitary pressure gauge lines.
Broader temperature range with greater accuracy:
EL & EM gauges are now rated for process temperatures from -20F to 300F. Even better, along with this broader temperature range the imparted temperature effect has also improved to just 0.06psi per 10F. Additionally an option to accommodate process temperatures to 330F that includes a steam stabilized diaphragm, will meet the highest process temperatures that a sanitary gauge would typically be subject to.
This means in our customer's facilities Anderson gauges will be more accurate than ever in the most extreme temperature applications likely to be encountered.
Clean for Oxygen service
EL & EM sanitary gauges may now be specified to be cleaned for oxygen service directly from Anderson. Anderson will prepare the product contact surfaces to meet the Compressed Gas Association spec CGA G-4.1. This saves significant time and cost over having this contracted for on-site and will simplify validation and commissioning processes.
EL and EM Gauges now Available for Outside Service
Posted on 2012-06-05 12:05:00 by Anderson
Have you ever seen a sanitary gauge outside? While certainly most of the applications are well within the dairy or pharmaceutical suite there remain a finite number of sanitary gauges that live their lives out in the elements. While an Anderson sanitary gauge is no stranger to hot, cold and very wet conditions, an outside gauge also has to contend with the sun and the associated UV radiation.
UV from the sun can potentially damage all sorts of instrumentation. On a gauge the lens can cloud and the dial plate printing can fade. For a typical industrial gauge utilizing a glass lens, this is less a problem as glass absorbs UV rays and remains unaffected. For a sanitary gauge which cannot use glass due to prohibitions of glass in dairy food or pharma facilities, outside placement has been challenging and typically resulted in reduced life.
Anderson is now offering an option that addresses this issue on both the EL and EM gauges. Our standard polysulphone lens is quite durable and exceptional for higher temperatures applications such as autoclave use, but is not the best for use in direct sunlight. For outdoor applications a newly available UV stabilized polycarbonate is the best choice. This offering provides the durability of our standard lens yet is UV stabilized to remain clear and additionally attenuates the UV rays extending the life of the dial plate printing. As polycarbonate is rated to lower temperatures that polysulphone we recommend for indoor use and especially for gauges that will be autoclaved, to stay with the standard polysulphone offering.
The Anderson sanitary gauge offering offers a wide variety of options and features to accommodate most sanitary applications. We invite you to review the gauges on the product page. Should you have any questions regarding suitability for a specific application, please do not hesitate to contact the Anderson customer service and technical service teams.
Distributor Sales Worshop Dates
Posted on 2012-03-15 01:29:00 by Anderson
We are pleased to announce the dates for our annual Distributor Sales Workshop.
September 12-14, 2012
Topics will include:
New Products
Key Applications
Hands-on demos
Product Features and Benefits
Value Selling vs Our Competition
For more information contact: Pat Eckler at 518-922-9235 or peckler@andinst.com
Recessed diaphragm now available on EL and EM gauges
Posted on 2012-03-05 09:56:00 by Anderson
In 2011 the Anderson Product Development team began a design review of the EL & EM gauges. This project was fueled by a VOC (Voice Of the Customer) deep dive along with a critical look at our competitors offerings. The fruits of this R&D project are pretty exciting and will be released throughout 2012.
The first release of this project is the availability of a recessed diaphragm for 1-1/2" and 2" Triclamp fittings on both the EL and EM gauges. This new fitting will help extend gauge life by reducing the likelihood of diaphragm damage for users that handle gauges frequently. Users who rely on COP (Clean Out of Place) processes or who disassemble and store system components frequently will benefit from the lowered incidence of diaphragm handling damage thus reducing cost of ownership.
Anderson maintains a leadership role in the sanitary industries and regards our part in ensuring food and pharmaceutical safety standards quite seriously. Historically Anderson resisted offering recessed diaphragm fittings based on sanitary concerns – "just how much CIP solution is acceptable in your milk?" was a common discussion point when selling against competitors that utilized recessed diaphragms. The principle that a flush diaphragm surface is more cleanable and promotes reduced hold back volume is well understood but realistically may be weighed against the application requirements and the specific sensor connection point. When put in that context, offering a recessed diaphragm on a pressure gauge that will likely be attached to an instrument Tee, probably does not degrade the overall cleanability significantly.
The ratio of depth verses the diameter of a dead leg significantly impacts the ability to adequately clean during CIP. It is for this reason that shorter instrument Tees verses standard tees are preferred for sensor take off points. With this in mind, the newly available recessed diaphragms are deep enough to avoid most common handling damage, but not so deep as to negatively impact cleanability. Some of our market competitor's fittings are recessed so deeply we have to question their cleanability.
Our recommendation is for most end-users to remain with the flush Triclamp to ensure the best possible CIP cleaning. For those end-users that clean out of place or must handle gauges frequently, the recessed diaphragm will still provide the highest sanitary standards while reducing the incidence of handling damage. Regardless of the fitting chosen Anderson sanitary gauges are the industries top sanitary gauge available. Never a "modified" industrial design, both the EL for dairy and food, and the EM for the biotech and pharmaceutical industries are the standard bearers for our markets.
The next generation in sanitary pressure transmitters
Posted on 2011-09-14 02:32:00 by Anderson
Most sanitary pressure transmitters available today offer a mix of design compromises based on the industrial transmitters from which they are derived. Diaphragm seals negatively impact accuracy and temperature effect. Enclosures designed for industrial applications collect dirt and grime while providing inadequate environmental protection. Critical spares are costly to inventory due to the variety of unique configurations required in modern dairy and beverage facilities. The few manufactures that actually offer specific sanitary models charge exorbitantly for the stainless steel enclosures and highly polished surfaces that end up being thrown away when a diaphragm is damaged or a lightning strike fries the electronics.
Could there be a better way?
What if critical spares meant keeping a handful of components on the shelf verses complete full price transmitters?
What if we eliminated the waste involved in replacements – Why are we throwing out stainless steel???
What if you invested once in a durable polished stainless enclosure?
What if one transmitter could be field configured to most pressure applications in the facility?
What if the transmitter visually told you it was having a problem before a batch of product has to be scrapped because the pressure transmitter went south?
Regardless of the warranty, what if the transmitter never EVER got water inside it? Period. Who wants to deal with a warranty return after all?
Stay tuned…
Improved lead-time availability on LN Potentiometric Level Transmitters
Posted on 2011-08-12 11:07:00 by Anderson
By now you may have seen the Lead time change announcement for the LN
To add some detail to this, Anderson continues to ramp sales of the LN due to it's great performance vs a variety of inferior technologies. The "Standard" 20" – 80" single probe model fits over 85% of the known applications, that's why we have reduced the lead time on those configurations. In addition to the 5 day lead time, we will also have the capability to provide emergency expedites to a similar level as an SL – specifically, we'll do better than 5 days for a 10% expedite charge.
Questions pop up from time to time about the configuration we consider "standard". I'll take a moment here to touch on these:
Single Probe
LN options include dual and single probe versions. Single probe versions make up 90%+ of sales. A dual probe LN is needed if the vessel is non conductive (not stainless) or depending on the application requirement for linearity if the vessel is horizontal.
Top down with isolation
Top down simply mean the LN is mounted at the top of the vessel. We do have a bottom up option but applications requiring this are uncommon. The "isolation" is asked about frequently. This is a black Teflon coating at the top of the probe. The purpose for this is to keep conductive salts that may be deposited via CIP evaporating from forming a bridge across the tri-clamp to the probe. Should that occur the probe's output becomes unstable. As most of the applications we sell the LN into utilize CIP cleaning we have standardized on this configuration to avoid problems
Probe length
The standard lengths range from 20 inches to 80 inches. There are shorter lengths available but these use smaller diameter tubing. As these are less common, we are only making the 20+ here. Longer than 80 inches is possible but also uncommon. As there will use the same tubing we stock here we will be able to make them on a PM basis.
Fractional lengths are also an occasional request. The recommendation is that the probe should be at least ½" above the bottom of the vessel. Obviously any volume below the probe will not be measured so end-users will want this to be measured fairly closely. That said, building these to the nearest ¼ inch is about the limit to practicality. A new note on the literature and on the price page will offer guidance on this.